ABOUT
One click of a button is all it takes to enter the inviting world of Parkwood Apartments, a charming gated community where delightfully modern one and two-bedroom apartment homes await you amid carefully maintained grounds and stately trees.
Conveniently located off I-80 just minutes from Westfield Mall and Travis Air Force Base, Parkwood Apartments offers easy access to parks, schools, and employment centers, as well as your favorite shopping, dining, and entertainment destinations. All Parkwood homes are well designed with central heating and air conditioning as well as abundant storage space, making them extremely comfortable and easy to live in.
But, it's the friendly management and stellar service that really take Parkwood to the next level and make it feel so welcoming. Schedule a visit today and discover what 5-Star service is all about.
Address
2450 Peach Tree Dr
Fairfield, California
94533
Office Hours
Monday - Friday: 08:30 AM - 05:30 PM
Saturday - Sunday: Closed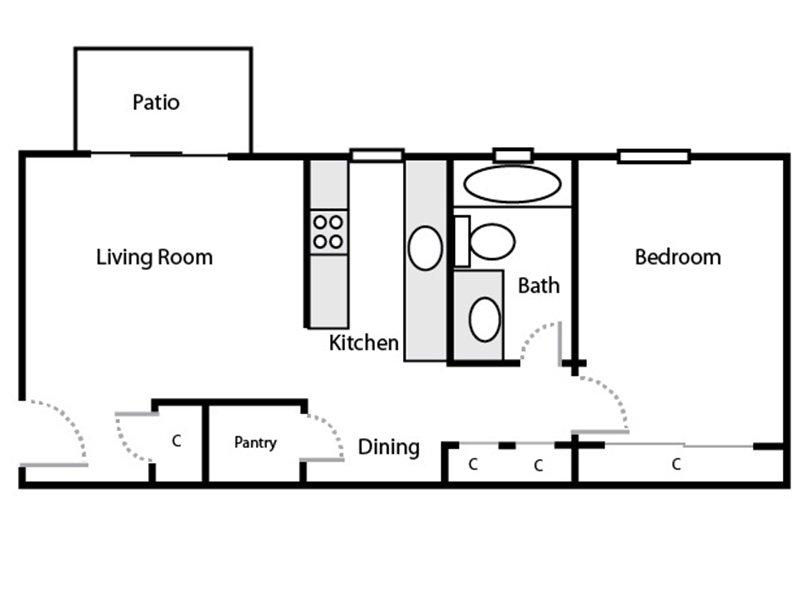 A1
SQ FEET: 592 - 640
BEDROOMS: 1
BATHROOMS: 1
DEPOSIT: 800
PRICE: $1725
AVAILABLE: 1
WEB SPECIAL: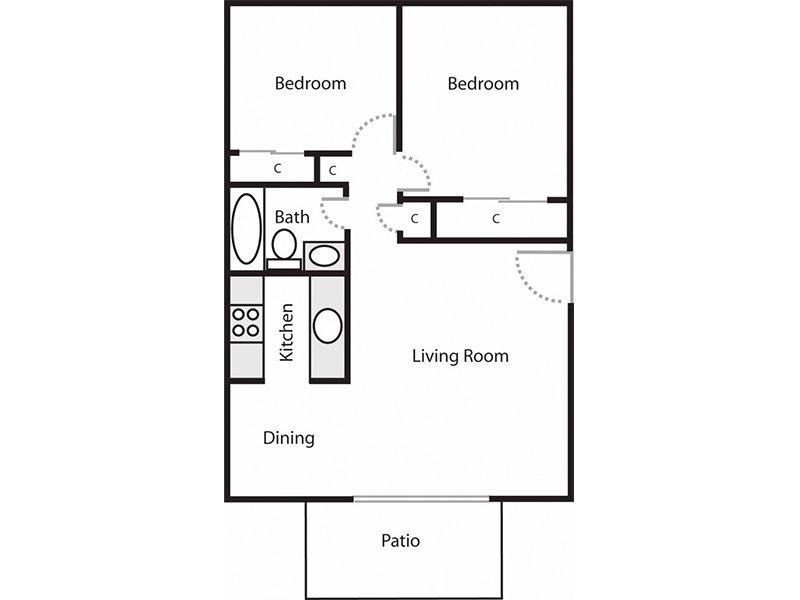 B1
SQ FEET: 810
BEDROOMS: 2
BATHROOMS: 1
DEPOSIT: 1000
PRICE: $2295
AVAILABLE: 2
WEB SPECIAL:
Apartment
Central Heating & Air Conditioning
Window Coverings
Internet & Cable Ready
Upgraded Pull-Out Shower Head
Wall-to-Wall Bedroom Closets (per plan)
Plank Style Flooring
Large Pantry Closets (per plan)
Plush Carpeting in All Bedrooms
Energy Efficient Black & Stainless Kitchen Appliances
Modern Espresso Euro-Style Cabinets
Oversized Bathroom Vanities
Stainless Steel Kitchen Sinks w/Vegetable Sprayer
Remodeled Apartment Homes Available
Garden and Pool Views Available
Granite Kitchen Counters
Mirrored Closet Doors (select homes)
Well Equipped Kitchens
Entry Closets (per plan)
Refreshing Ceiling Fans
Hall Storage Closets (per plan)
Linen/Storage Closets
Built-In Microwaves
Patios or Balconies
Dishwashers
Kitchen Windows (per plan)
Property
Swimming Pool
Close to Public Parks & Schools
Close to Safeway Shopping Center
Close to NorthBay Medical Center
Minutes to Travis Air Force Base & Westfield Mall
Easy Access to Hwy I-80
Gated Community with Remote Access
Reserved Covered Parking
Large Lawn Areas with Swing Sets
Card-Operated Laundry Facility
Non-Smoking Community
Professionally Managed with On-Site Leasing Office
24-Hour Emergency Maintenance
Certified Crime Free Multi-Housing Participant
Professional Management
Great Neighborhood
Conveniently Located
Beautiful Landscaping
Terry Williams
Stars: 5
Excellent customer service and care for the tenants! Nice and always willing to help! Jennifer is very professional and very kind. Adrian is always busy working to improve the living environment for the tenants! Definitely would highly recommend!
May 10, 2023
Ashlyn Taylor
Stars: 5
Updated, full kitchen. Fresh new paint, floors & carpet. Lots of storage and central AC. This is a well maintained, gated property and includes grass, trees, a pool, and swings. We haven't had any problems finding parking. Pet friendly. The location is great too, it's right off the freeway and down the highway from Travis afb. I'm really grateful for the manager Jennifer, who listens and cares deeply about any concern. Adrian has been on top of the couple work orders we've placed. He is timely and professional. Overall I would recommend Parkwood Apartments!
Feb 27, 2023
Cody Osmond
Stars: 5
Bottom line, Parkwood is a great place to live. Yes, Parkwood has updated apartments, a well-maintained property, and security of a gated perimeter, but what sets them apart is their phenomenal management--specifically Jen and Adrian. Every interaction with them is superbly kind and professional. In our short time residing at Parkwood (a couple of weeks), my wife and I have experienced Jen and Adrian exceed our expectations with making us feel safe, valued, and supported. Furthermore, work orders are fulfilled promptly and with attention to detail. I highly recommend Parkwood!
Feb 25, 2023
Get Ch.
Stars: 5
Man! I love the staffing so much, Jennifer and Adrian has always been my go two and has made my experience living there awesome. Would highly recommend to anyone :)
Feb 08, 2023
Lourdes Del Real
Stars: 5
Since the moment I stepped into the office, Jennifer was very professional and very kind. She answered every question I had thoroughly and explained the application process very well. The application process was very fast and easy too. Jennifer always found a way to accommodate us and helped us with any issues we ran into. Adrian is also very profession and an amazing maintenance technician. He is always there when we have an emergency and our work orders are resolved really fast. They are both really good people and I don't have any complaints since I have moved here.
Jan 30, 2023
J Jesus García
Stars: 5
It's good to come home to a clean atmosphere and friendly management staff. Jennifer and Adrian are always friendly and willing to assist when needed. This is a well maintained property to live at. Highly recommended
Jan 25, 2023
Jessica Martinez
Stars: 5
I've been living here for 5 months now and it's Such a great place to call home. Adrian and Jennifer always greet my baby and I with a smile and are very helpful to our needs, they are also quick to attend to any problems that arise as a single mother they have been a huge help. Adrian always shows up to help fix things in a timely manner. Thank you so much I look forward to living here longer.
Jan 25, 2023
Alice Wright
Stars: 5
Jade Wright and Adrian are AWESOME!!! When there is a need or request, they address it immediately. Couldn't ask for better management staff. They are both so very approachable and I appreciate them both. I also appreciated the former manager, Ruth Clarke. After losing my home in 2020, having to move back into an apartment after 20 years, my experience has been nothing but blessed. Thank you staff and owners of Parkwood Apartments.
May 12, 2022
Alice Wright
Stars: 5
Ruth, the manager, was very helpful and worked diligently to get us in. We've been here just about a month. We like the apartment. Nice neighbors. Definitely kid and pet friendly. My only issue is the laundry room. Several of the washers and dryers don't work or don't work properly. I will report to management. Otherwise, it's been great so far.
Mar 09, 2021
Ellen McQuoid
Stars: 4
Checking to make sure you are receiving your reviews
May 13, 2020
Manuel Tablas
Stars: 5
Its been about a month since we moved in and ao far so good everyone is nice to us. And me and my family hope to have a good year.
Nov 26, 2019
Adriana Silva
Stars: 4
I have absolutely no idea how a one-star rating was reviewed especially using my name, it was so strange to me! Ruth has been nothing but kind and so helpful in the move in process for us. One thing I would like is if the laundry rooms were kept up better and made sure that all washer and dryers work and accept payment. But other than that I wanted to clear my review! I hope to continue to love my time here at Parkwood Apartments.
Sep 25, 2019
Jose Meza
Stars: 5
We just got approved to our apartment and Ruth was a really great help. Am excited to move in.
Jul 27, 2019
Jessica Cathey
Stars: 5
Jun 05, 2018
Donna Garcia
Stars: 4
Great area, management is very friendly always answers any questions I have. Inside of the apartments are well kept up, my husband and I haven't lived in apartments in almost 10 years now but we do love this place.
Oct 30, 2017
Meli Rodriguez
Stars: 4
Aug 18, 2017
Madison Garcia
Stars: 5
I love living here. The apartment is beautiful and everything is new. I live on the top floor and it is really comfortable. The rooms are relatively soundproof, which can get annoying when trying to talk to my roommates, but otherwise blissful. It's a great place to live and I would recommend it to anyone.
Aug 30, 2016
Andrew Santori
Stars: 5
Parkwood Apartments is a great place to live, My girlfriend and i just moved here and we love that it is a gated community and quite, other things we like are the Apartments are remodeled and are clean inside and out. The people that we have met so far seem to be really friendly and the managment at parkwood is awsome.
Jun 14, 2016
Gina Stonestreet
Stars: 5
I love these apartments! It's a quite complex and All the neighbors are very friendly! My husband and I highly recommend these apartments to anyone who is looking! The management is great and the people are friendly. You won't regret living here at all because I know we have no regrets!! :D
May 12, 2016